The connection between music and culture has always been profound, and product placement seamlessly intertwines the two. As advertising became more pervasive in our lives, brands realized that embedding themselves in the cultural tapestry through music videos presented an extraordinary opportunity to engage with consumers on a global scale. After a period of relative quiet, product placement spending within music videos is experiencing somewhat of a renaissance, as brands recognize the immense value of capturing the attention of a diverse and often elusive audience. This connection is particularly pronounced with multicultural audiences, where music often serves as a unifying force across diverse backgrounds and communities. The Latin genre is a great example of this, as prolific artists like Karol G, Bad Bunny and Shakira continue to dominate the music charts while driving billions of views to their music videos.
However, the traditional methods of product placement in music videos often come with significant restraints particularly when it comes to logistic challenges, creative limitations, and inability to scale, often forcing brands to begrudgingly pass on potentially massive brand exposure.
This is where AI-powered Virtual Product Placement (aka VPP) shines; enabling in-music video access reimagined as an innovative and turnkey media strategy.

Let me take you through some of the exciting benefits of VPP and how it unlocks a first-ever virtual music marketplace for brands to connect with music fans like never before.
Scalable campaigns
Access into music videos has historically come with a heavy lift that creates limitations in scale. The ease of leveraging virtual technology to dynamically insert brand assets into music content revolutionizes the traditional approach of one-off product placements, transitioning it into a dynamic and scalable campaign strategy. And, the cherry on top is that it can be planned, flighted, and measured as media (vs production), and in some cases even count towards diverse media commitments. This innovation empowers advertisers to access a broad spectrum of genres and artists whose fan bases align closely with their target consumers, thereby unlocking an unprecedented array of music inventory. Advertisers work with Mirriad to curate a pre-approved roster of artists, and as these artists produce content, brands can review the shared file and either accept or decline the integrated scene. This streamlined process allows for efficient progress through each approval, facilitating a seamless fulfillment of the entire campaign.
Enhanced brand safety
Unlike traditional product placement, where the brand has limited visibility until the content is already produced, virtual integration enables real-time review and approval to ensure a brand-safe storyline. Advertisers can watch a mock-up of the branded scene, allowing for adjustments and iterations based on advertiser feedback. If the initial placement doesn't meet expectations, brands can simply decline the video without any disruption.
Faster and flexible
Traditional product placement is synonymous with shipping, storage, and overall logistic challenges, whereas VPP completely skips over the headaches, streamlining the process and saving costs for advertisers. Additionally, given the nature of post-production access, Virtual Product Placement can be executed relatively quickly as advertisers are presented with rough or final versions of recently-filmed videos that are soon to be released. This agility can be especially useful for time-sensitive campaigns or last-minute placement decisions.
Expanded integration possibilities
VPP technology opens up a world of possibilities for brands to integrate beyond placing products. It allows for the seamless integration of a brands creative assets like signage s.a. Billboards, posters, wraps (static or digital) or TV spots to drive brand messaging across prominent moments in the video. This becomes particularly valuable for service brand categories like Insurance or Finance, lacking a tangible product that traditionally required scripted inclusion for exposure. This creative versatility provides brands with more options to creatively align their messaging with the artist's vision, resulting in a more authentic and engaging experience for the audience.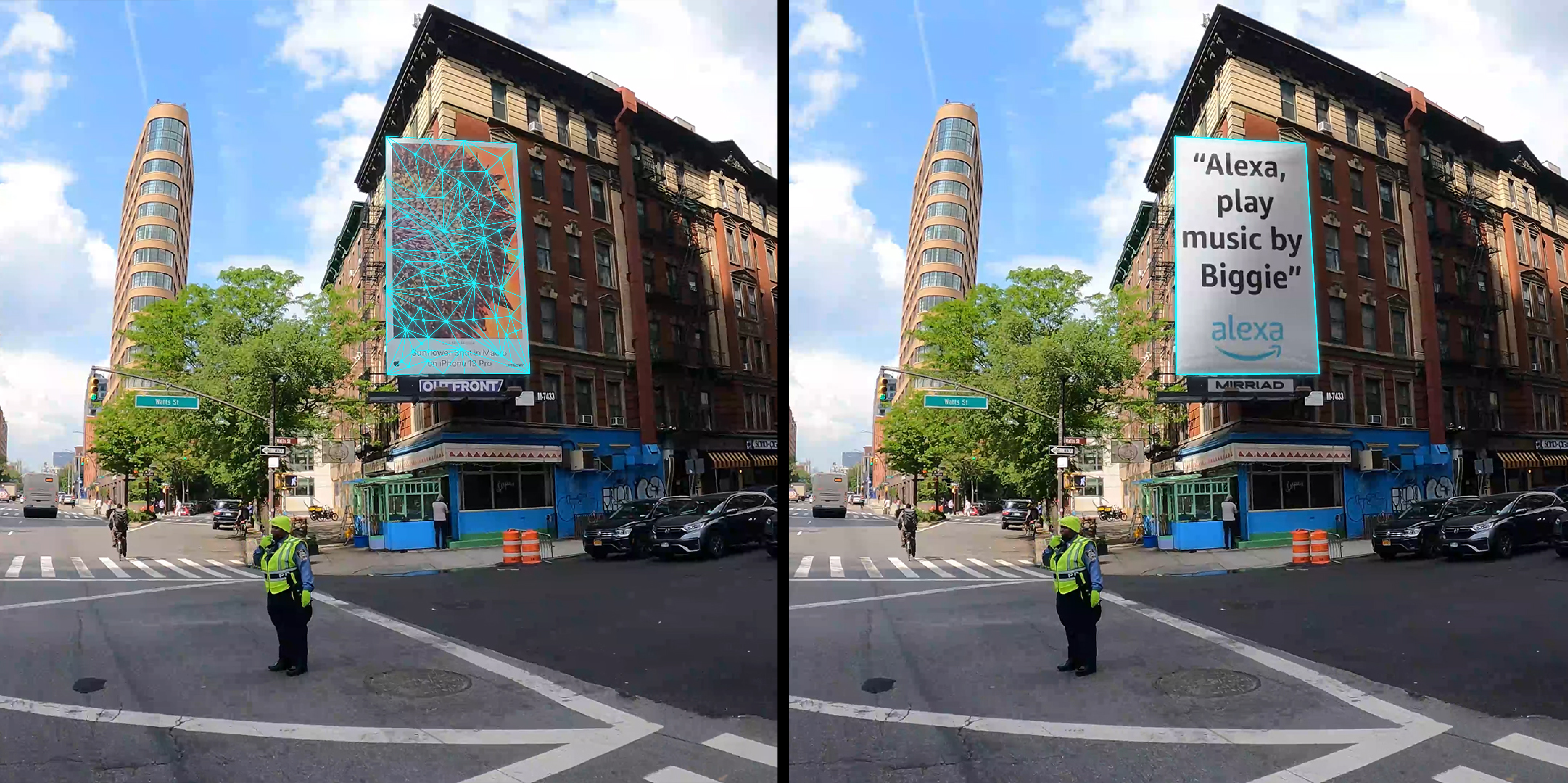 Global reach and cultural relevance
Music videos transcend geographical boundaries and reach diverse audiences. AI-powered Virtual Product Placement allows brands to leverage this reach and tap into new genres and niche markets. By partnering with diverse and global artists, brands can integrate their products seamlessly into their music videos, without the logistical stress, enhancing cultural relevance and connecting with consumers on a global scale. This cross-cultural exposure can significantly expand brand awareness and create new opportunities for growth.

A great example is Lexus in the song "Nachle 101," performed in Punjabi by Indian singer Mickey Singh. A 3D model of the Lexus LX crossover and a virtually placed billboard appear in the background. The spot has 6.8 million YouTube views. Read more about the Lexus and Mirriad partnership here.
Conclusion
Virtual Product Placement in music videos is ushering in a new way for brands to connect with targeted and niche audiences. As the world continues to embrace digital mediums, Mirriad's in-content advertising platform creates an entirely new marketplace for brands that enables scale, creative control, brand exposure, and audience engagement.
To learn more about working with Mirriad, contact us here.

This article was written by Maria Teresa Hernandez, Mirriad's Head of Multicultural Marketplace and SVP, Brand Partnerships.

YOU MAY BE INTERESTED IN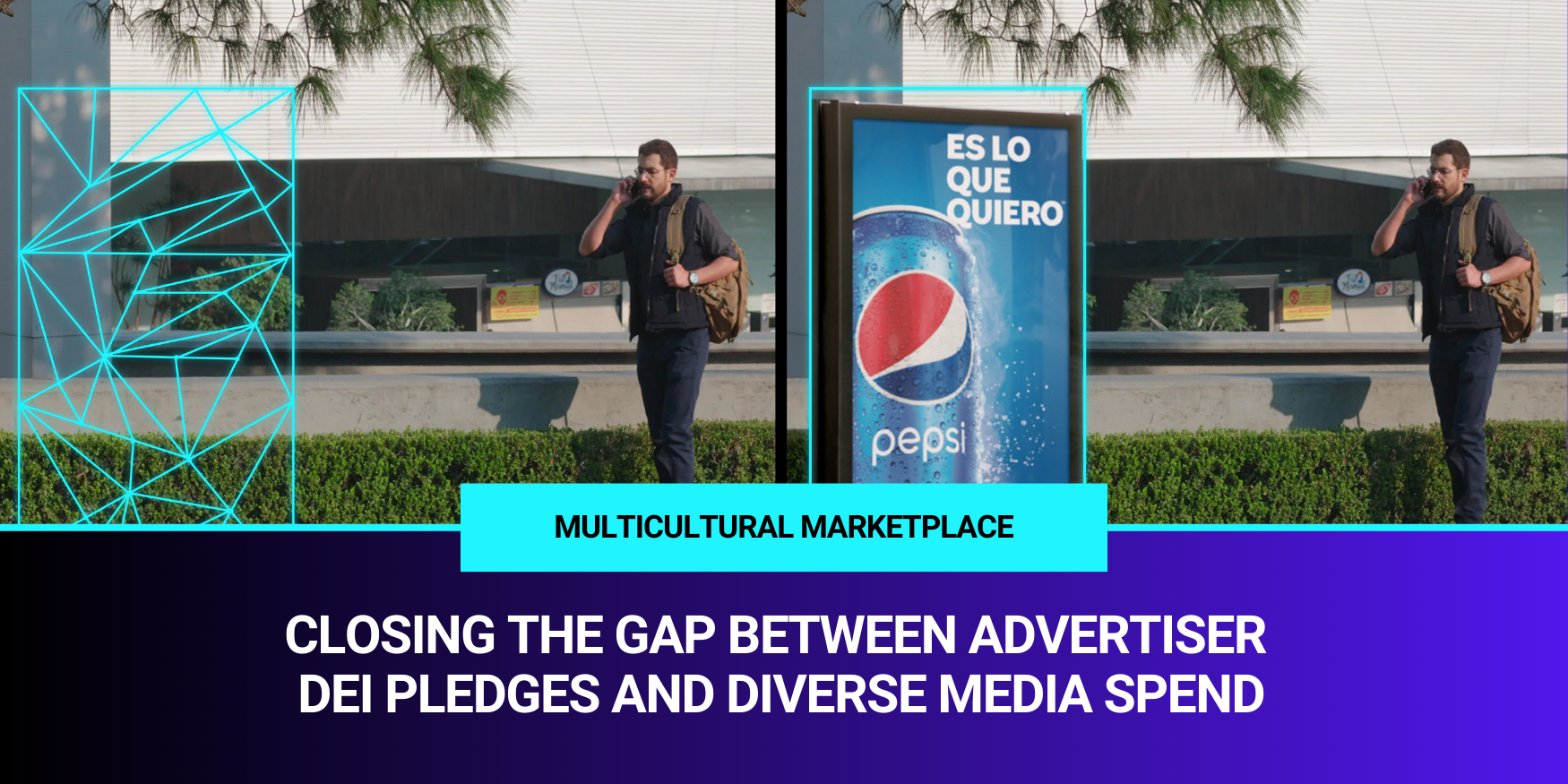 By Maria Teresa Hernandez, Head of Partnerships and Multicultural Marketplace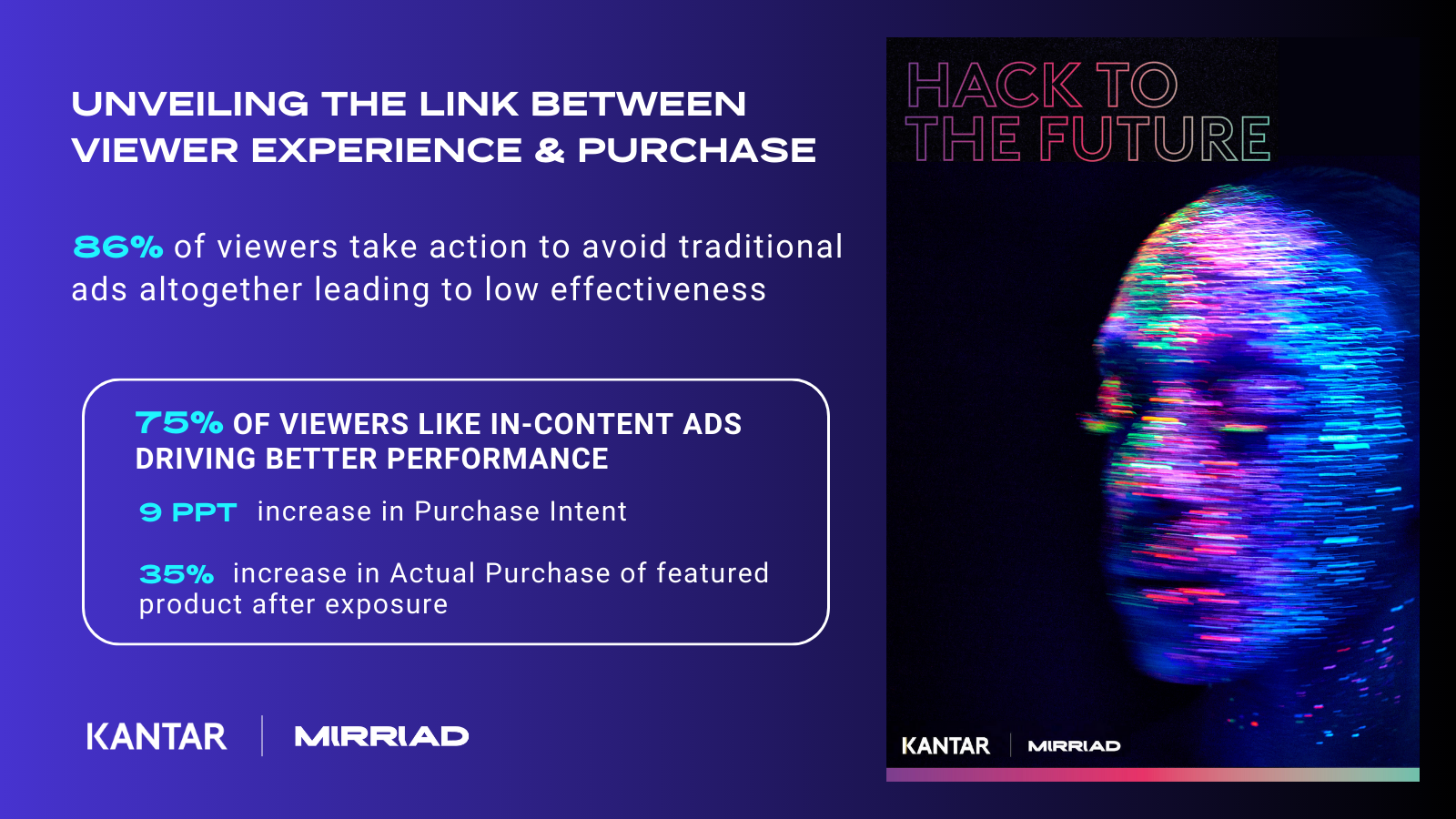 NEW YORK, NY, USA, August 8, 2023/EINPresswire.com/ -- Mirriad, the leading in-c...