If you're new to virtual product placement, or VPP, getting started can feel overwhelming. What creative do I need to provide? Where will my ad appear? Will this tactic resonate with my consumers?
Diving headfirst into the VPP deep end can be intimidating. In this blog we'll break down the anatomy of a virtual in-content advertising campaign. From selecting content that resonates with your consumer, to finding the right contextual moment for your brand, to selecting the best creative formats to make your brand shine. You'll come out of reading this feeling informed, excited, and ready to dive in.
CREATIVE
While the term "VPP" is widely used to describe in-content advertising, this expands beyond just virtual product placement. VPP is inclusive of a wide variety of creative formats - from OOH billboards in a busy city scene in a TV movie, a poster hung on a hospital wall within a feature film, a retail bag alongside a family as they wrap holiday gifts, or a well-placed beverage in creator content.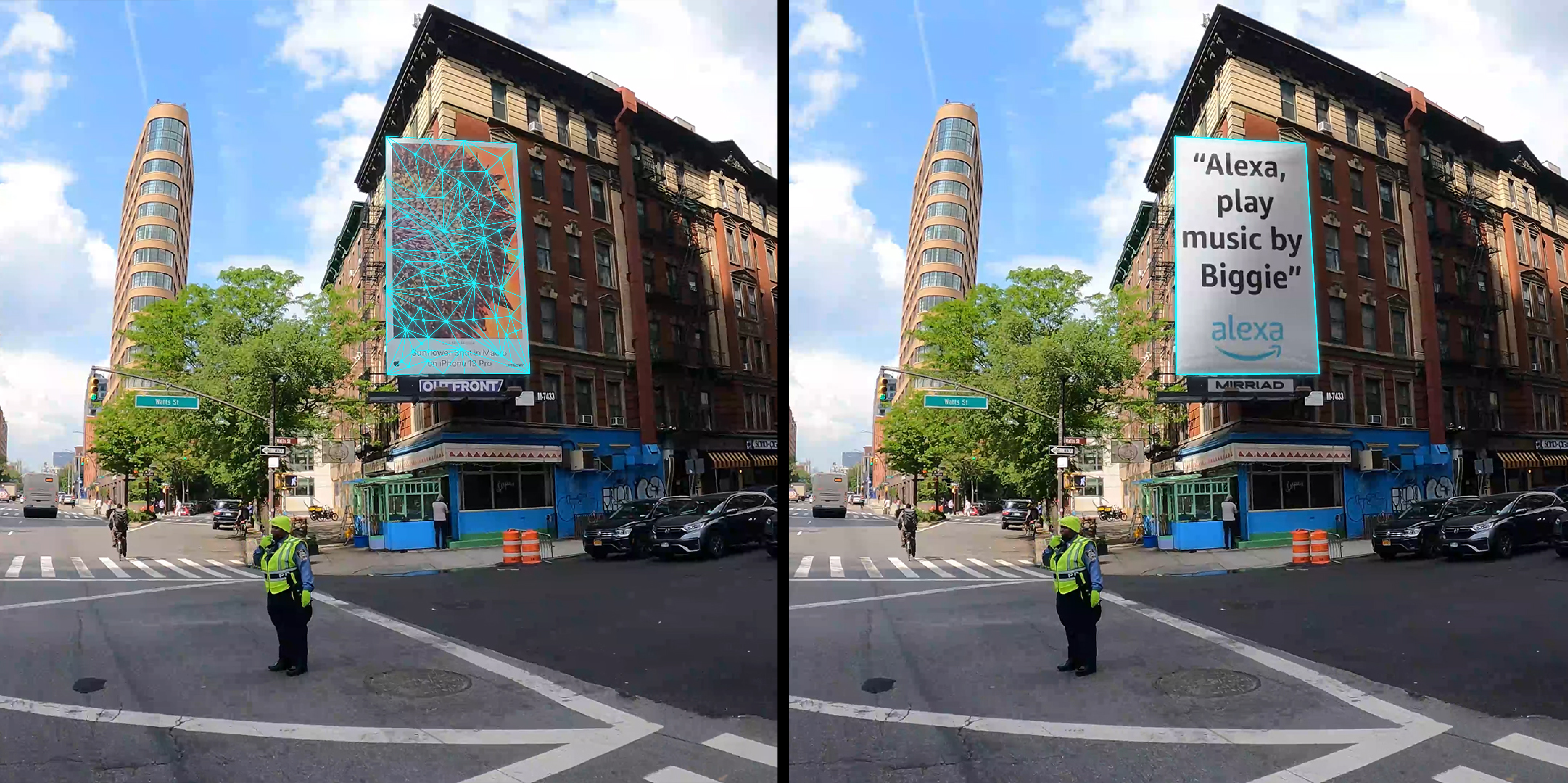 When determining which format to leverage, consider your brand and campaign objectives.
PRODUCT
Product is best used by brands that are already well-known to viewers and easily recognizable. Think: a box of Ritz virtually placed on a kitchen counter. This implied usage can elevate visibility for the brand and remind viewers to pick up a box the next time they're shopping. The Ritz logo and red box are iconic, creating an effortless connection for the viewer with the brand.
Virtual product placement can also be a great solution for a brand that is a household name, and has a new release. Think: a new Lexus model virtually integrated into a music video. The vehicle itself is new, but the Lexus nameplate will resonate with viewers.
SIGNAGE
Signage grants your brand the opportunity to amp up awareness with large-palette logo placements. Think: branded taxi cab and topper with eye-catching logo on a clean background. Or, TV screen with your existing spot and end logo card.
This format can also promote a specific campaign message. Think: sales event, LTOs, seasonal promotions. And with certain signage formats, you may be able to repurpose existing campaign assets to create time-saving efficiencies for your internal operations.
CONTENT & CONTEXT
The last two C's are very much intertwined so I'll discuss them together. Ideally, the content and context where your brand virtually lives will elicit an emotional response from the audience, elevating affinity, recall, and consideration - and ultimately converting them from a viewer to a customer. Think: that same box of Ritz virtually placed on the kitchen counter is in a scene from a holiday movie where a mom and daughter are cooking together. This triangulation of the right creative format (iconic red box), content (Christmas movie during the holiday season when people are more likely to be watching this type of content), and context (mother/daughter cooking scene) is the strategic formula to a successful VPP campaign.

For brands activating Multicultural campaigns, tapping into virtual advertising can close the gap on content and context by translating existing creative into the native language of the audience. Campaign messaging that was once only in English can now easily live in front of diverse audience segments in their language. Not only does this show how your brand is embracing the viewers' culture, it is a contextual consideration that makes sense for the content it lives within. This creates a more positive viewer experience, which is a critical element to any successful VPP campaign.
CLOSING
VPP creates an opportunity for your brand to craft meaningful ad campaigns that hone in directly on the audience you want to reach, in the moments that make sense, and within environments, platforms, and formats that make an impact. More incredibly, this can be done at scale and within a specific campaign flight to layer in effortlessly to your existing strategy.
While my goal was to arm you with the essential knowledge to jumpstart a VPP activation, our team is still here to guide you through the process. Virtual in-content campaigns are frictionless, particularly with Mirriad as your partner.

This article was written by Mirriad's Director of Integrated Marketing, Emily Oberkrieser. Follow her on LinkedIn here.