The holiday season is rapidly approaching and brands are fiercely competing to grab the attention of shoppers. Making smart, strategic decisions about advertising spend during this peak period is critical.
PREDICTIONS AROUND CONSUMER BEHAVIOR DURING THIS PEAK PERIOD
The holiday season presents opportunities for brands to claim market share and boost sales. Despite consumer concerns regarding inflation and economic uncertainty, the outlook for this holiday season remains optimistic.
According to the Mastercard SpendingPulse™ annual holiday forecast, retail sales are expected to increase by over 7% from last year in the US, while Deloitte's annual holiday retail forecast projects that holiday sales will total around US$1.45 trillion from November through to January. A survey conducted by the National Retail Federation found that 62% of consumers are planning to prioritize holiday spending on gifts and celebrations.
Although the outlook is more conservative across Europe, the majority of UK consumers surveyed by Loqate indicated that despite the cost-of-living crisis, they are willing to spend the same (24%) or more (30%) as they did during the holiday season last year.
The key message? Shoppers are primed to spend, but brands face fierce competition to win over buyers that are difficult to attract in a crowded advertising landscape.
CUTTING THROUGH THE CLUTTER
Forward-thinking and well-prepared brands already understand the sheer volume of advertising content that consumers will be bombarded with during the holiday season. Even the most seasoned shopper will become fatigued by the amount of advertising content aimed at them.
Audiences are also finding ways to tune out advertising content by shifting to the wealth of subscription video on demand (SVOD) platforms available, by utilizing ad-blockers, or simply muting traditional advertisement slots. This decline in reach represents a significant challenge in the industry.
The solution for brands to reach audiences is through virtual product placement and in-content advertising. This innovative technology offers a way to increase the effectiveness of media campaigns.
Including but extending beyond virtual product placement, in-content advertising (which is digitally integrated into content in post-production) provides a wide variety of highly flexible, scalable, and creative formats, such as in-content signage and video. This form of advertising allows brands to target specific audiences, contexts, locations, narratives, and settings.
From a strategic perspective, the advantages include shorter term planning and delivery cycles, the ability to plan and buy in-content at scale across multiple programs and the opportunity to align in-content advertising with a layered marketing strategy.
HOW DOES IN-CONTENT ADVERTISING COMPARE
In-content advertisement formats are designed to seamlessly integrate into pre-recorded content, in a non-intrusive way that adds to, instead of disrupting, the user experience. While audiences are immersed in the content that they are consuming, they are highly engaged and more receptive.
In order to truly understand the effectiveness of in-content advertising, Kantar and Mirriad conducted ground-breaking research that demonstrates that brands can increase their reach significantly through in-content advertising. Our joint whitepaper reveals that in-content ads deliver an average increase in audience of between 22% and 49% - depending on the market - when compared to TV spot breaks.
Furthermore, the research found that in-content advertising left a lasting impression on consumers: Viewers were 7 times more likely to prefer in-content advertisement to TV spots, and 76% of respondents said in-content ad formats make a brand more appealing.
The research also demonstrates the sales impact of in-content advertising, linking it to an increase in product consumption and spend levels.
IN-CONTENT ADVERTISEMENTS WORK PERFECTLY WITH TV SPOT CAMPAIGNS
The Kantar and MIrriad research also uncovered a significant finding – That adding in-content placements within programming that also contains regular TV spot advertisement from the same brand amplifies brand equity and brand awareness.
There are numerous other insights unlocked by the research, including the effect of in-content advertising on key metrics such as brand awareness, ad awareness, favorability, and consideration, and how these metrics are amplified further through TV spot advertisements. The research also investigates the impact of different creative formats such as products and signage, and the best practices for advertisers to follow when using in-content advertising.
To learn more about what in-content advertising can do for your brand this holiday season and beyond, download the full whitepaper now.
"Virtual in-content ads offer brands a unique new opportunity in the media landscape. Seamless integration into familiar content ensures high consumer receptivity and acceptance, while also being highly noticeable and impactful. Advertisers should be piloting now and using our established research framework to measure which placements work best for their brands."

- Duncan Southgate, Senior Director, Creative & Media Solutions, Client Services, Kantar
MAXIMIZE YOUR HOLIDAY MEDIA SPEND THROUGH IN-CONTENT ADVERTISING
Break through the noise this holiday season and put your brand at the forefront of consumer's minds by integrating in-content advertising into your marketing mix. Take advantage of this innovative, powerful, and measurable technology to boost brand equity and drive sales.
Last holiday season, Mirriad saw a 600% increase in the number of in-content advertising campaigns executed when compared to the previous year. This resulted in higher awareness, affinity, and purchase intent, and ultimately led to an 850% increase in combined net revenue for media partners.
For more information about how in-content advertising campaigns revolutionized the advertising industry during the 2021 holiday season, download the Holiday Season Campaign 2021 case study.
YOU MAY BE INTERESTED IN

As America shifts to a Majority-Minority Nation, advertisers must diversify thei...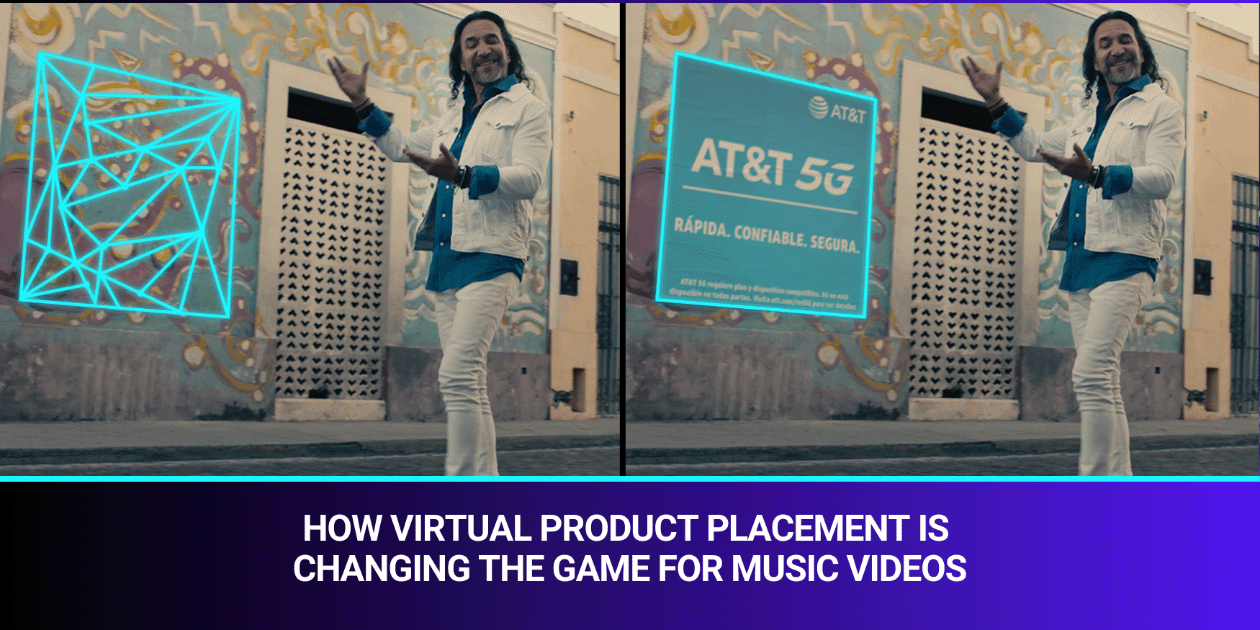 The connection between music and culture has always been profound, and product p...